Ugress Live Cinema is an immersive, audio-visual spectacle that combines contemporary stage performance with cinematic electronic music, realtime visual effects and live greenscreen camera manipulation, to create a pulsing, non-stop stream of hyper-real music videos – live on stage.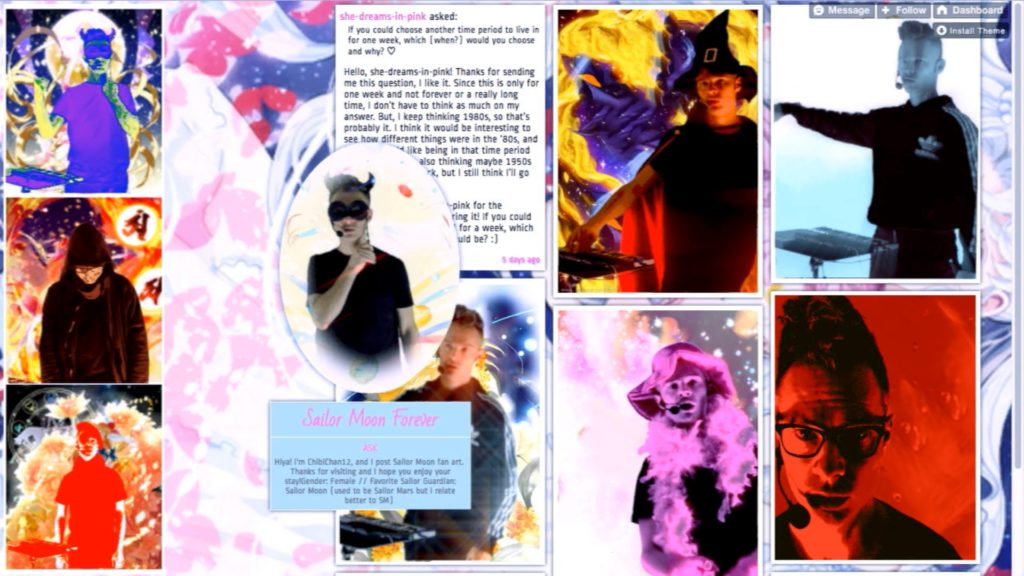 The musicians are singing and performing while simultaneously being inserted into films, TV shows, videogames, social media and dating apps, creating a multi-layered vision of our increasingly screen-based existence.
The show is based on a previous award-winning solo performance "There Is No Here, Here" by front person Gisle Martens Meyer. The performance explored the realities and visions of ourselves as modern digital personas and profiles, questioning how our endless editing of reality affects us, as individuals, as relationships, as society. How do we separate between real and fake, when everything can always be edited?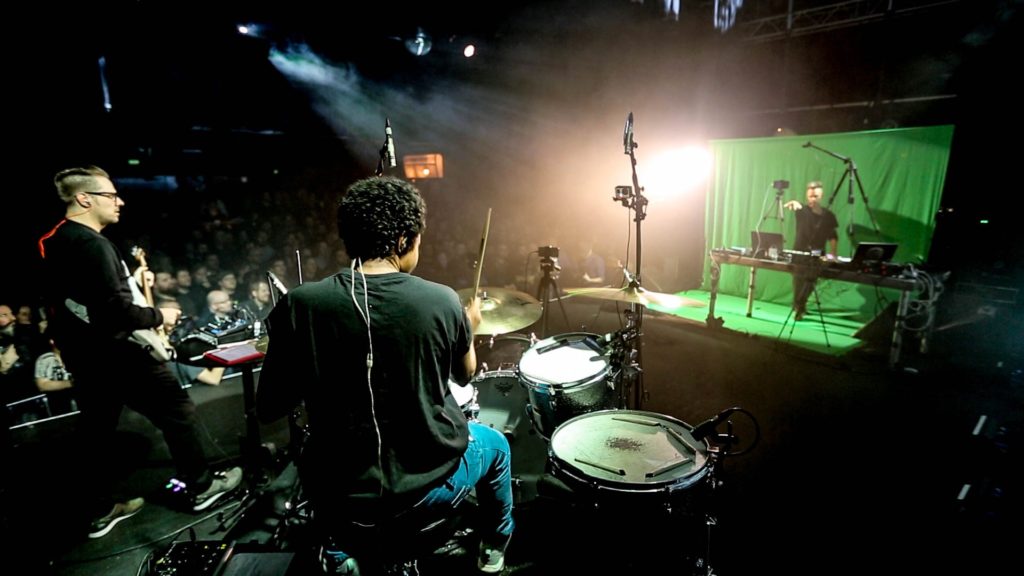 This performance has now been upgraded to a full band musical show, featuring long time collaborators Nasra Ali Omar on drums and percussion, and Thomas T. Dahl on guitar and effects.
The production is modular, can travel with regular checked luggage on flights, and can fit a wide range of venues with capacity of approx 100 and all sizes above; in addition to regular music venues has also been performed in cinemas, theatres and clubs. For booking requests or technical requirements, just get in touch.