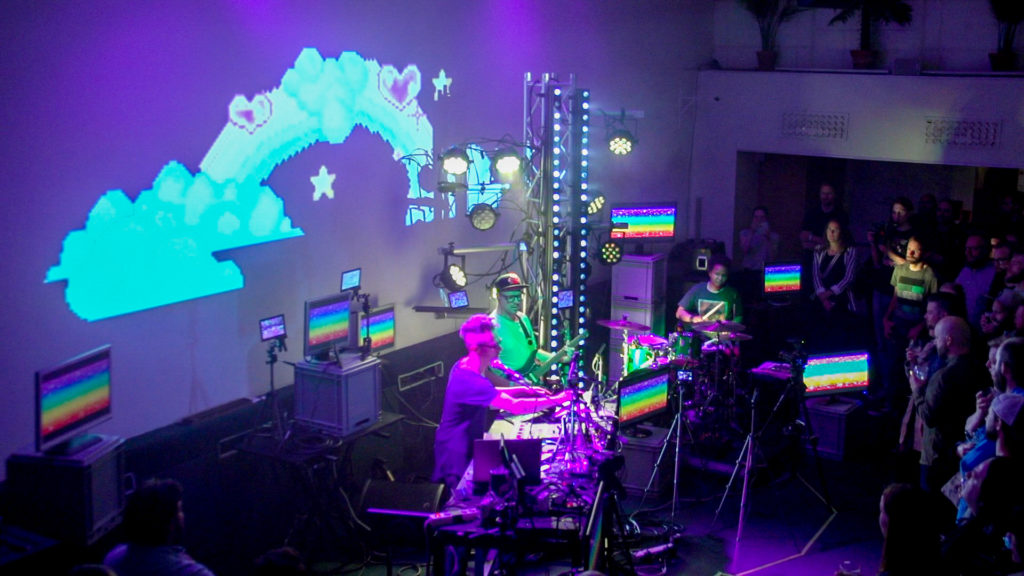 Next album Ghoststorm is released August 23rd, and the week after we celebrate with release parties and full live cinema concerts in Berlin and Oslo. Featuring eternal Ugress classics, exclusive live tracks and brand new musical and visual material.
We play (solo full cinema visual show) in central Berlin at the lovely indie and cult Z-Bar Cinema on Thursday August 29th. Doors open 19:00, and the show starts at 21:00. Tickets are 10 EUR at the door, you can reserve tickets by emailing the bar at zinema@gmx.de – please note your tickets must be picked up at the bar minimum 30 minutes before the show, so latest at 20:30. FB event.
Then on Friday 30th we play with our beloved Nasra Ali Omar on drums and with the full light and cinema show in the brand new blackbox at Bruket in central Oslo. The show starts at 21:00, doors to the venue opens 20:00 but the bar is of course open all day as usual. Tickets are 200 NOK (+25 for the Ticketmaster fee). FB event.
Very much looking to celebrate and ride this Ghoststorm out with you.