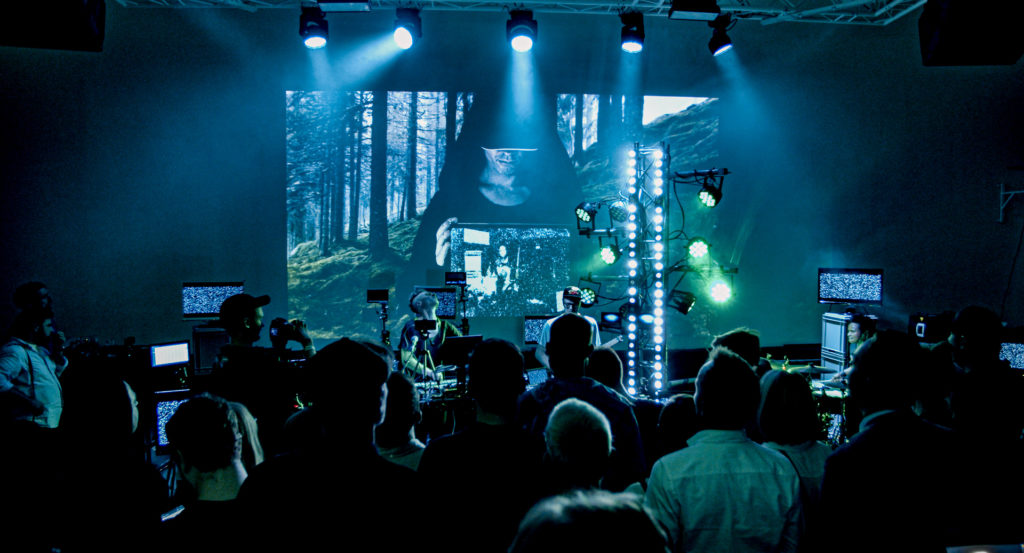 On November 27th, 2020, Ugress turns 20. We celebrate with a multitude of releases coming throughout the year – the first already out – and announcing an epic tour through Europe, culminating in a grand party in November:
Ugress Live is a cinematic concert experience that combines the artist's musical stage performance with realtime visual effects and multi-camera processing. Every song has its own visual narrative and universe, creating a seemingly endless stream of hyperreal music videos, performed live on stage and screen.
Like our increasingly screen-based everyday lives, the artist and the audience communicates intimately in a room… but at the same time also through a bewitching multitude of screens and cameras. Where is the here, here? The concerts are a platform for live and visual exploration of the dystopian themes on the recent "dark future" trilogi of releases; The Wrong Future (2018), Black Anorak (2018) and Ghoststorm (2019).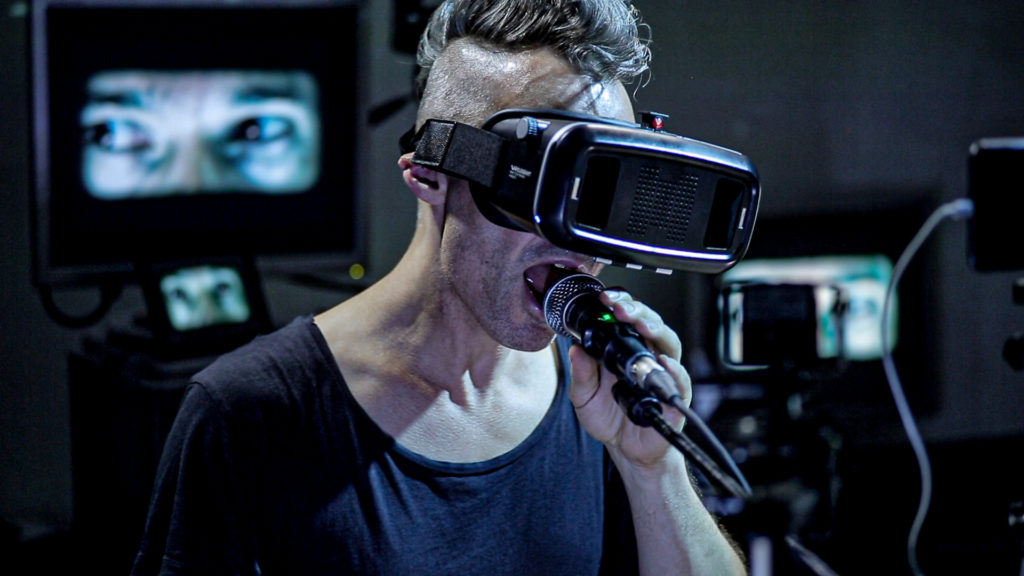 The musicians are singing, playing and performing while simultaneously being inserted into films, TV shows, videogames, social media and dating apps, creating a multi-layered vision of our increasingly screen-based existence.
The show is based on a previous award-winning solo performance "There Is No Here, Here" by main artist Gisle Martens Meyer. The performance toured European festivals for art, media and technology with a show that created live music videos to explore our endless editing of reality, how living our lives through social media affects us.