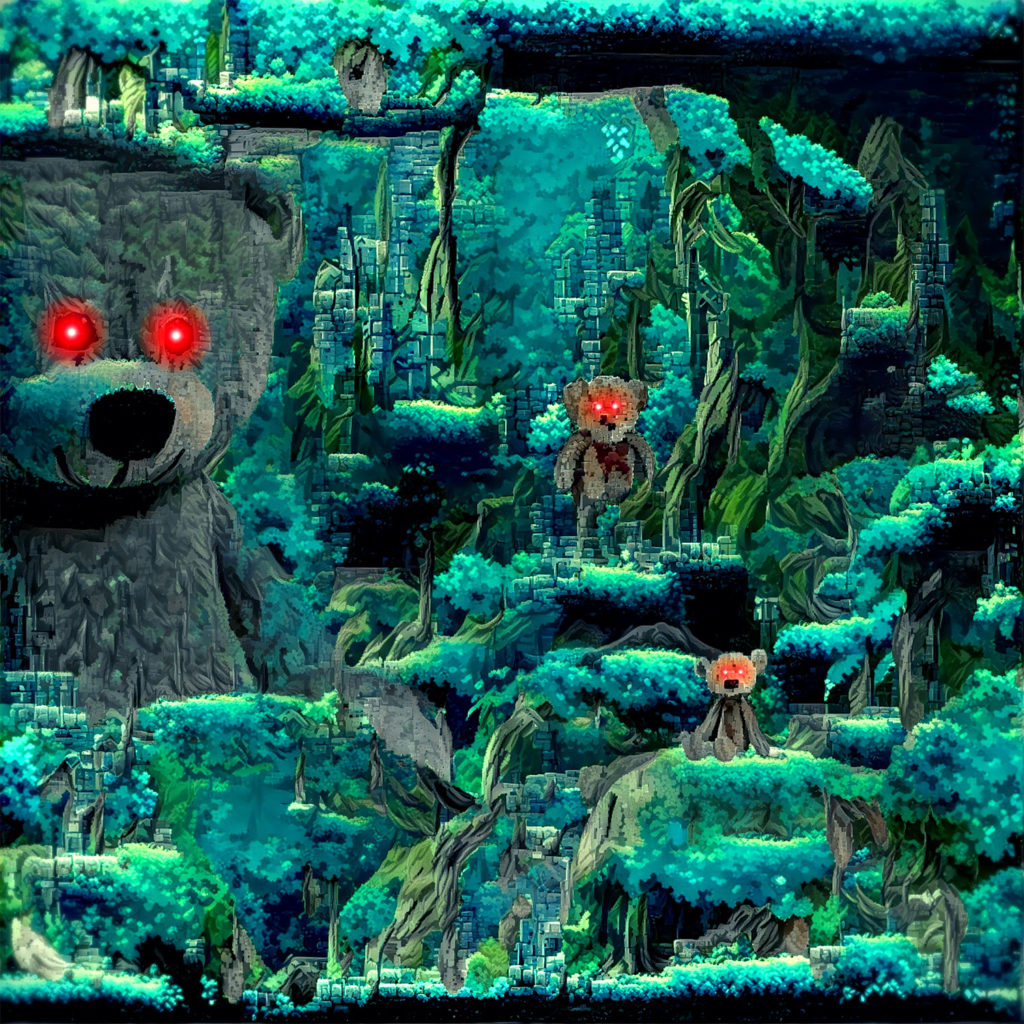 If you go down in the woods today… you'd better go in disguise. The Teddybear's are having their picnic in  Spotify, Bandcamp, Youtube, Soundcloud, Apple Music, Amazon.
A dark forest remake of a surreal, uncanny children's tune, originally composed by John Walter Bretton in 1907, with text added by Jimmy Kennedy in 1932. Using digital forensic tools based on neural networks to split vintage recordings into individual voices, the song is then recomposed, shifting the melody and harmonic structure to gloomy minor keys. Recombining the vintage elements with electronic support in a dramatic production, spiced up with monumental beats and creepy sound design, providing a rather delightfully bizarre Teddy Bear trip through eldritch forests.
Composed by John Walter Bratton and Gisle Martens Meyer. Text by Jimmy Kennedy. Arranged, programmed, performed and produced by Gisle Martens Meyer. Published by Uncanny Planet Records.