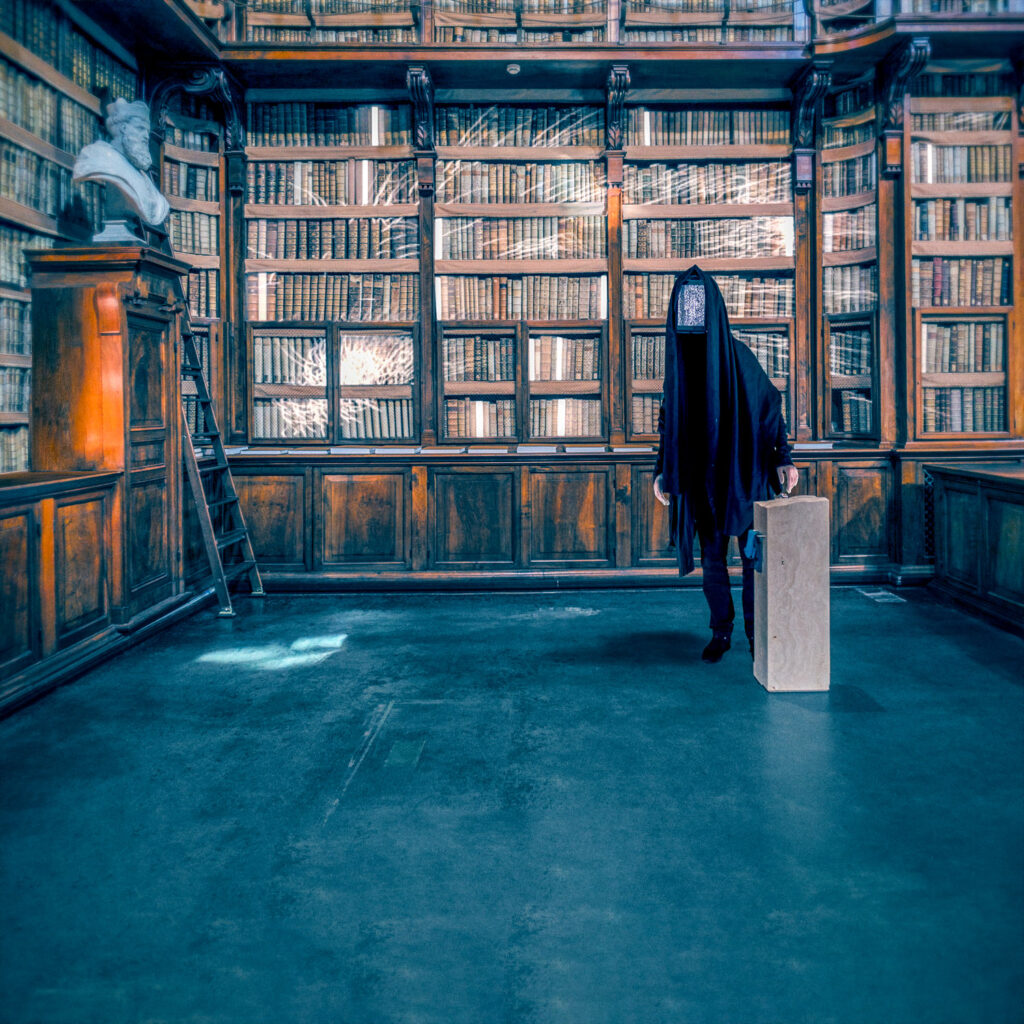 My book symphony Atrophy In The Key Of Dreaming Books is out as a full album today. This is a musical work based on the sounds of books, libraries and datacenters – a sonic battle between analogue and digital knowledge. You can download from Bandcamp or stream in Spotify, Soundcloud, Youtube, Apple, Amazon.
The songs carefully uncover a hidden universe of curious microscopic sounds, mysterious textures, quirky rhythms and skittish swarms of dancing letters – with all things gently haunted by a digital ghost.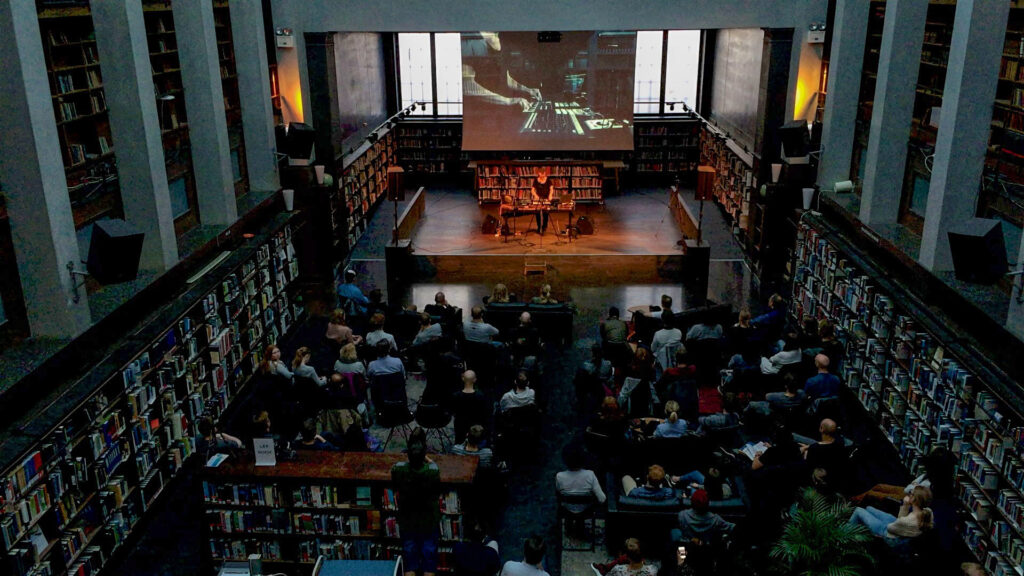 The music was originally composed for a music video and a audiovisual library tour, performed live in Norwegian libraries 2017 – 2019. The sounds where recorded in multiple Italian libraries during a month long residency in Rome, 2017. You can read an article on the concept at my composer site, and see a making-of video that explains how the sounds are made and performed.
You can watch a whole livestream concert performance that I did just two weeks ago at my Patreon, this includes an introduction where I explain more about the creation process. You can also from Patreon download the full live version, and see tons of photos from creation, production and touring.