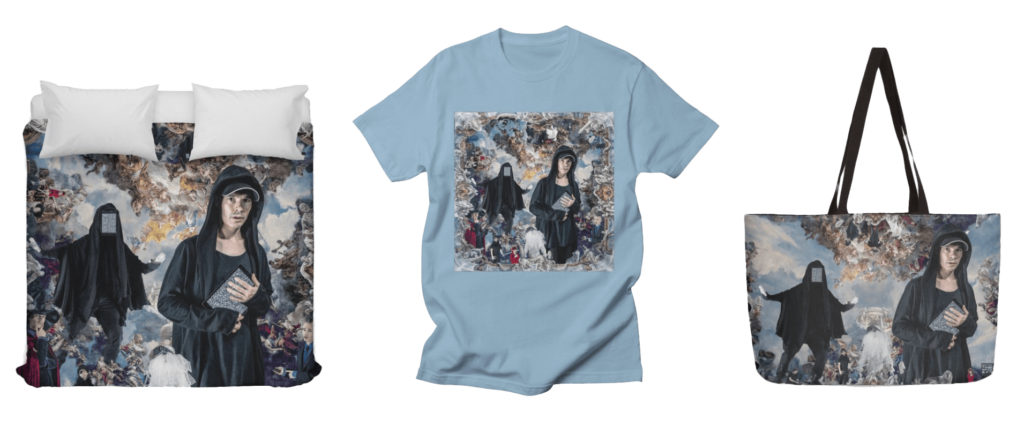 Dropping today is exclusive new merch based on the Scavenger Royale artwork. Update your wardrobe and collection with these royally refreshing designs.
Available in multiple colours and items, browse the Scavenger Royale collection in my Threadless store for your sophisticated summer look.
Note that there is currently a sale on regular T-shirts, for the next week or so they are only 15 USD versus regular 20 USD!