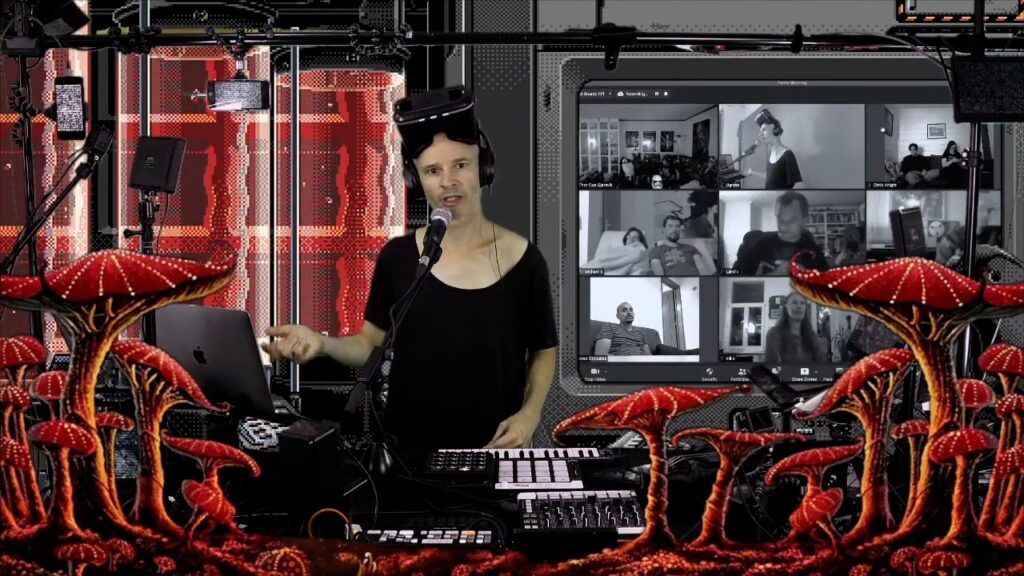 Episode #17 of Ugress.TV coming up, one week later than scheduled: October 21st 2021 as this live Youtube video at 20:00 CET.
This is a full livestream concert, with classic hits and new songs performed as realtime music videos with live audience participation via Zoom. Warmup and hangout starts as usual 30 minutes before. You can watch a playlist of all the previous livestreams.
This stream was originally planned for October 17th, but with the world opening up again I have to balance a bit between online and real life events, while also taking care of upcoming releases (one coming very soon). I am expecting the further episodes of 2021 to be episode #18 on November 25th and #19 December 16th, am waiting for confirmation (or cancellation) of some commissions before I can confirm all dates.