October surprise from the treasure vaults! Out today is Spider-Man Theme (Maxi-Single), with an exclusive never-heard-before acoustic version. Find it in Spotify, Bandcamp, Youtube, Soundcloud and Apple Music.
The most interesting track is the first, a one-take realtime studio improvisation. It has no computers!
Here's the story of that: Back in December 2004, we were remaking the original 2002 version for a European "Cowboy Desperado" album drop. A splendid ensemble of great musicians was gathered in the vintage sound studio in the majestic Grieghallen in Bergen. We recorded everyone individually, then at the end of the studio session, the musicians where told to "go nuts, have fun". Please perform the theme and full song in realtime, make the most fun together. It made for a delightfully funky impro session, with tons of great licks and phrases.
This release is that raw take with all mistakes and warts. No corrective editing has been done, only mixed levels and balanced stereo placements.
The second track, the 2005 version was then released on Cowboy Desperado album. This version of the song used sampled slices of these multiple studio recordings to build a more "organic" version of the 2002 original.
(The Cowboy Desperado album was a European CD release that combined Resound and Cinematronics into one album with some remakes and remastering. This album was never released in Scandinavia and has never been released on streaming services. The only "new" material on that album was this Spider-Man remake. This is why I'm now releasing this on streaming services. )
The third track, only available on Bandcamp, is a live version from 2011, which is quite similar to the 2005 version. It has a different mix, some changed samples and an alternative percussion part.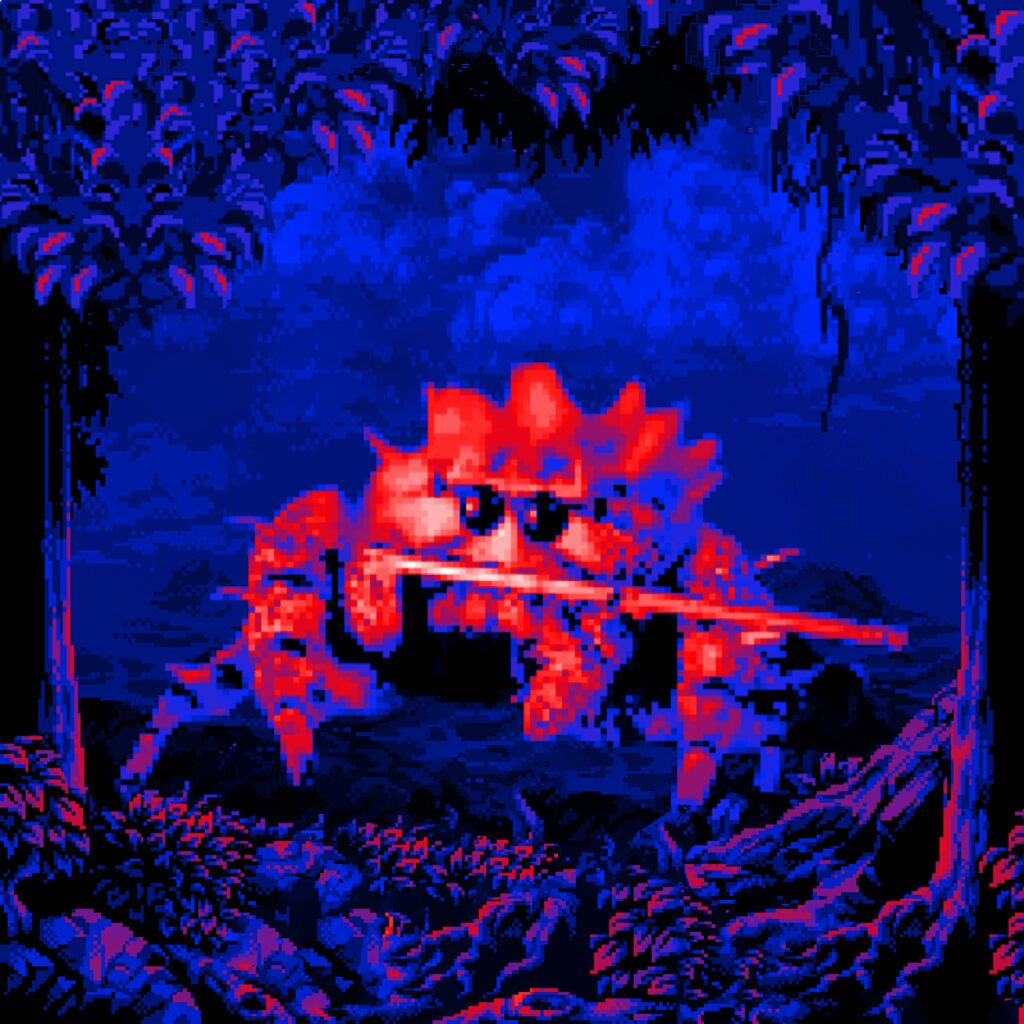 Credits
Composed by Paul Francis Webster and Bob Harris.
Arranged by Gisle Martens Meyer and Sjur Hjeltnes.
Produced by Gisle Martens Meyer.
Recording engineer Eirik Hundvin.
Performed by:
Bjørnar Habbestad – Flute
Sjur Hjeltnes – Electric Keyboard
Morten Færestrand – Electric Guitar
Edvin Østvik – Drums
Tor Jaran Apold – Violin
Unknown (waiting for data) – Brass section
Gisle Martens Meyer – Sampler