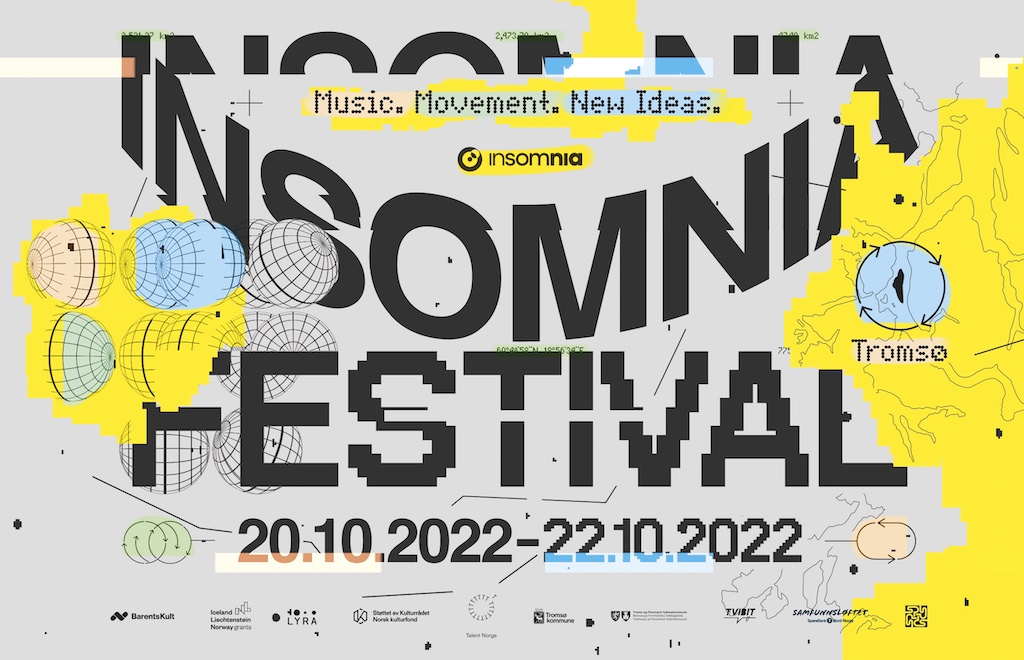 Ugress is playing a special edition time-travel live performance at the Insomnia Festival in Tromsø on Saturday October 22th. With epic ambitions we will be playing the main stage at Driv at 20:00.
Performing live from the year 2044, Ugress transmits corrupt memories from a multiverse of timespans. The band performs in a haunted forest of dead screens, extinct media and obsolote technology. We all strive to live in a music video reality. Ugress fights to escape it.
20 year anniversary working with Nasra
The concert as experienced in your reality, likely 2022, marks the 20th anniversary of working with drummer and percussionist Nasra Ali Omar. We met exactly there, 20 years ago at Insomnia 2002. The festival organiser at the time suggested Nasra as a guest percussionist, and it turned out to be a sustiainable blast. A spur of the moment idea turned into a collaboration of 20 years.
Tickets available here. For a Patreon after-party meetup see this post. As of writing, the festival hasn't published the venue schedule, but according to my production plan, we're onstage at the SSN stage Saturday at 20:00.