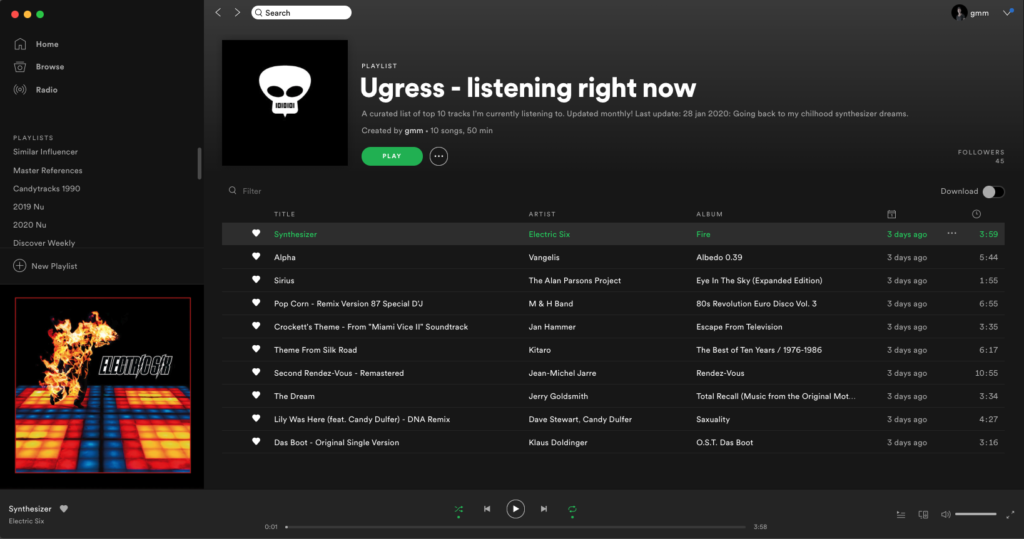 Every month I'm updating my public Listening Now playlist on Spotify, a curated top 10 list of… what it says, my favorite tracks at the moment. This is usually mostly new tracks I stumbled upon or new artists I've fallen in love with and play repeatedly, but there are also periods where I'm researching a specific genre or sound or working on a project with a theme, and then veering into obscure gems and strange grooves.
Like, the playlist for January are me researching sounds for the next album, going back to my childhood fascination with synthesizers and pre-techno eletronic music. Some very respectable tracks there, they aged very well… and some cringeworthy awkward ones. But I do really love them all! Screenshot above, as the playlist embedded here will change in a few weeks.
Usually updated last Wednesday of each month. Alerts go out on social media.