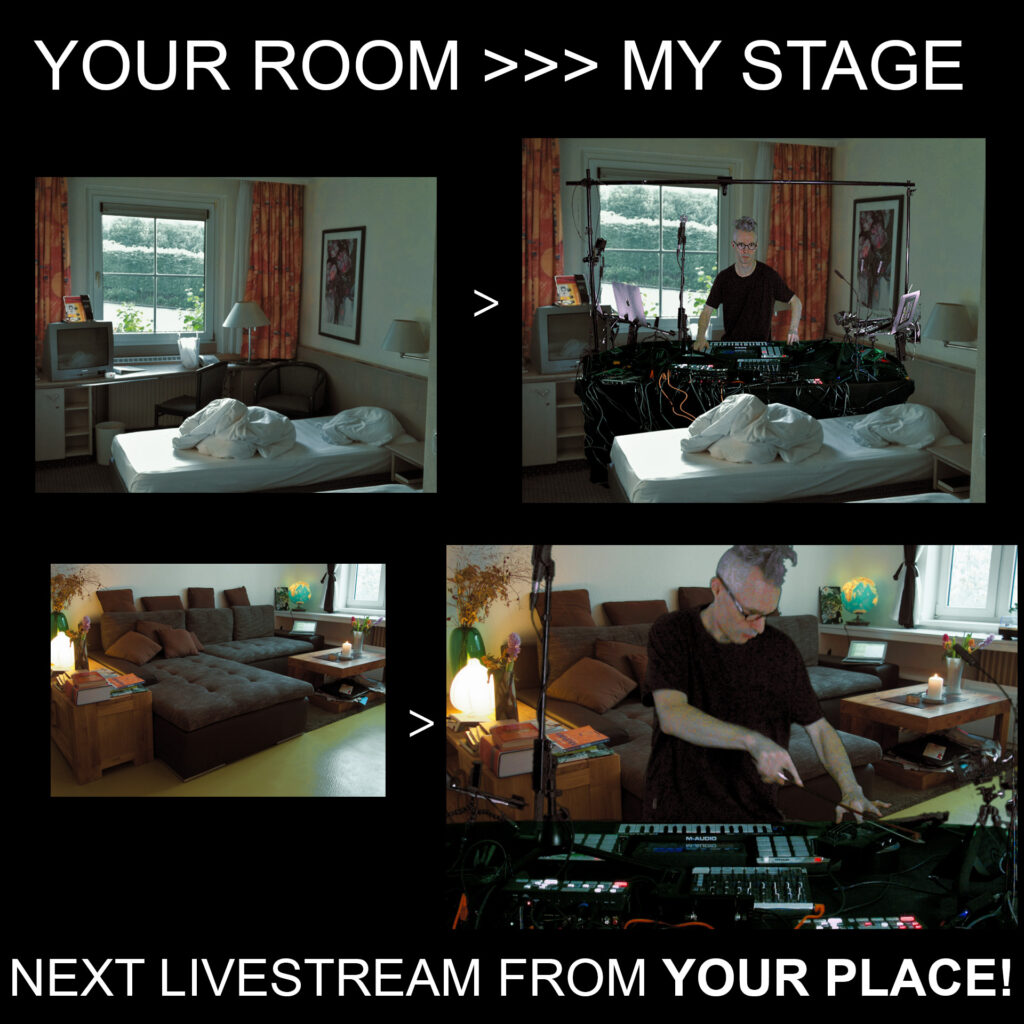 Okay so we are all back inside. Let's own this: Send me a photo of your place, and this will be a location in the next
Ugress Livestreams NOV 12.
It can be a photo of where you are watching the shows, like your living room or bathtub or the Deathstar crew lounge. Or maybe you watch on your commute, or from your favourite mall cafe, really anywhere you hang out and/or would like to see me perform. If you'd like, you can include yourself or your mom or your houseplants. But it's okay to be shy. I made some examples from my previous living rooms, hotel rooms and some demos for creative inspiration, but ultimately, please you do you, I'd like YOUR space as you see it.
Send me the photo in a PM here or email
ugress@ugress.com
. Please send it before November 6 so I have time to adore it and prepare everything before the livestream on November 12.
Remember that anyone and anything in the photo (including your houseplants and the room itself) also has feelings and their own busy schedules and everyone needs to be okay with being internet stars for approximately 5 seconds. By sending me the photo you eula me forever blablabla permission blaaablaabla eternally in all known and unknown universes and dimensions blablablablblblblaa.
I'm quite excited for this experiment to see where you all ARE and looking forward to performing from your house, YOUR house! Oh and if your rooms look sharp and behave nicely, I might even consider bringing these virtual spaces with me on tour. So dust your shelves, set us up and make your time, main screen turn on.