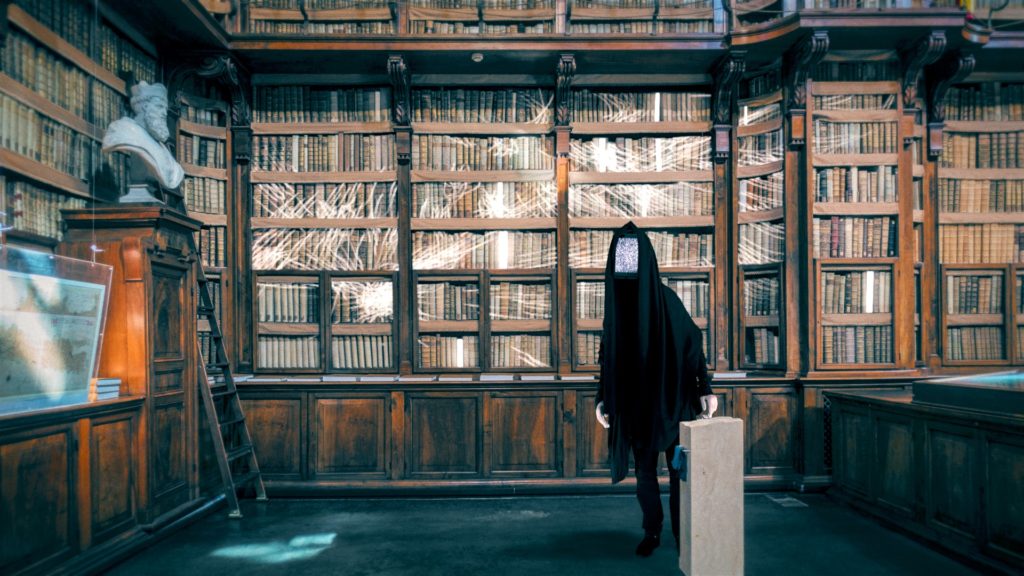 In early November I will perform 6 concerts of my book-symphony Atrophy In The Key Of Dreaming Books at Sharjah International Book Fair, the largest book fair in the Arab world, in the United Arab Emirates.
Atrophy – wich is titled "Live Books Symphony" by the producer in the programme and local news to help explain what it is for a busy festival audience – is an "exceptional audiovisual symphony: experience a universe where the sounds of books and reading come to life."
I'm planned for two performances daily at the SIBF Theatre Stage, at the moment I have these times:
November 3rd, at 11:30 AM
November 3rd, at 7:00 PM
November 4th, at 11:30 AM
November 4th, at 7:00 PM
November 5th, at 5:00 PM
I'm super excited that my first performance "post-pandemic" is also my first performance in the Arab world,  and also my first on the Asian continent. I'm very much looking forward to visit and explore the region and culture, present my work for young and old readers and make new friends over a common passion for books, knowledge, information in a muscial context.