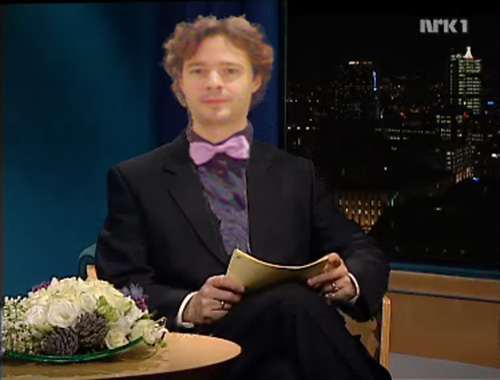 December 31st,
nice. Exactly one month left to release, on New Years Eve. Not by design, but nice nonetheless.
One year ago, in this journal, I predicted and proclaimed the imminent death of DRM and the continued rise of MP3. Being that I am a soft, careful, loving and forgiving person I am not going to make much of this except perhaps mention, cough cough,
I WAS FUCKING RIGHT, N00BZ
DRM is dying. RIAA is dying. Majors are dying. Music, as an art, is thriving. Possibilites are endless. Culture is in a paradigm shift. Right now, right here, we find ourselves in a hyper-dynamic, mash-modern, post-DRMocalyptic landscape, and it is the best sci-fi movie you will ever experience because you are living right inside it.
And you are not only living in it, you are the protagonist.
Remember 10, 15 years ago? When something bored you, you were bored. You hated being bored. Things were boring. Things are still boring today, I would venture as far as to say there are more boring things in the world today then 10 years ago, yet it does not appear such: The control of boredom, the systems and ways we interact with the world has changed, the control of the world has changed. My journal entry sucks? Poof! Ctrl-W, your attention to me is obliterated. You win, someone else on the tubes win, I loose.
Last year, Time Magazine had YOU has their person of the year, but I don't think they realized how important YOU would become. YOU killed DRM. Not me. Not technology. Not the labels.
In the near future, YOU, with the power of networked technology, will become more important than ever. YOU will define and realize the future. My role as an artist, creator, entertainer, provider, should be to learn and adapt to this and do what my role is, create and provide. I am not talking about how I write my music, interesting as that discussion would be (it is! would love to discuss!), but I am talking about how I present and provide the music. I want you to listen to it, I want us both to escape from reality, I want the process to be optimal to us both. I don't want any third party polluting and controlling us.
The solution is simple. Within the release of Unicorn, YOU will be able to listen, download, and purchase high quality DRM-free music as YOU see fit, all released and unreleased music I have ever written. Directly from me, with no label or third party between.